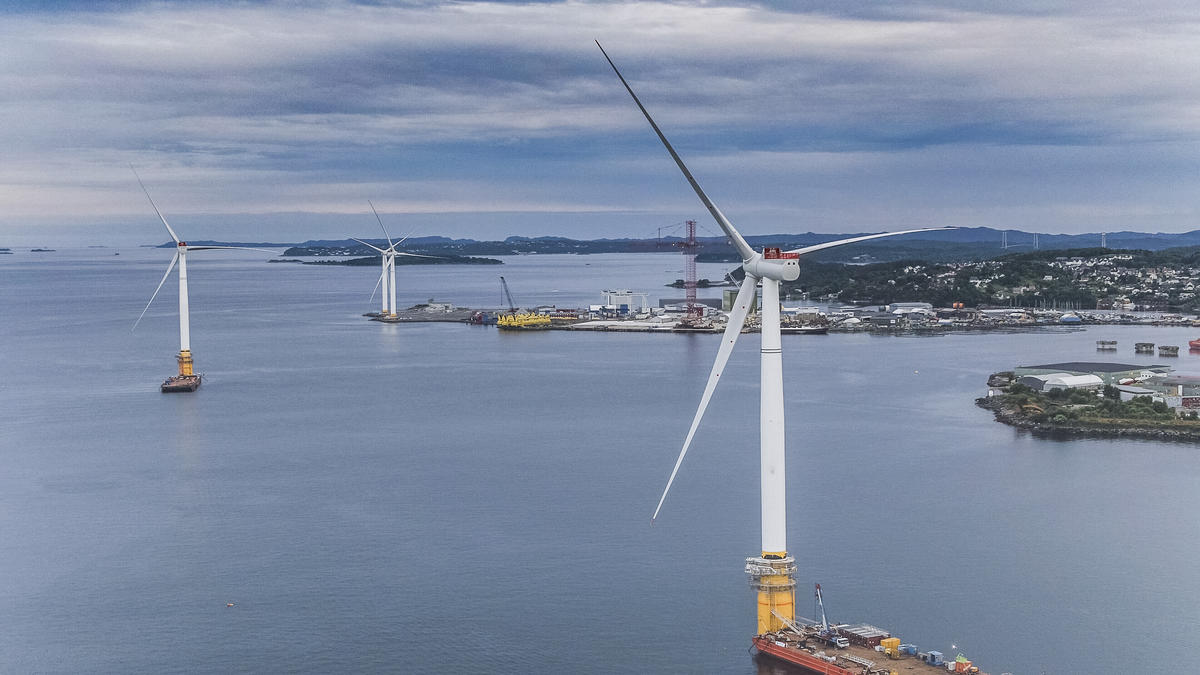 But what makes this project unique is the fact the turbines float. The 6 megawatt (MW) rotary generators are attached to the seabed with suction anchors. This means the turbines can be located in deep waters where the wind blows strong – ideal conditions for producing energy. And with the capacity to produce up to 30MW of electricity, the wind farm is able to power the equivalent of c.20,000 households.
The project is led by Equinor, the Norwegian energy company, and supported by Masdar, the United Arab Emirates renewable energy investment fund. The aim is to develop technology that can be used in offshore wind farms around the world, including Asia, the west coast of North America and Europe. 
Another first for the project is Batwind, a battery at the substation in Peterhead. It connects to the wind farm and uses special software to determine the optimal times to store electricity and when to inject it back into the National Grid.
Equinor also operates wind farms in UK waters at Sheringham Shoal and Dudgeon and has an interest in the Dogger Bank offshore wind project. As the vanguard of its UK portfolio, Hywind plays an important part in the company's future investment. Hedda Felin, Senior Vice President for Equinor's UK and Ireland offshore activities, explains:
"Equinor is strongly committed to the UK and sees Aberdeen as key to our strategy of investing in a diverse and sustainable energy future. We are proud to be both an upstream operator and to contribute to the development of renewable energy in the UK."