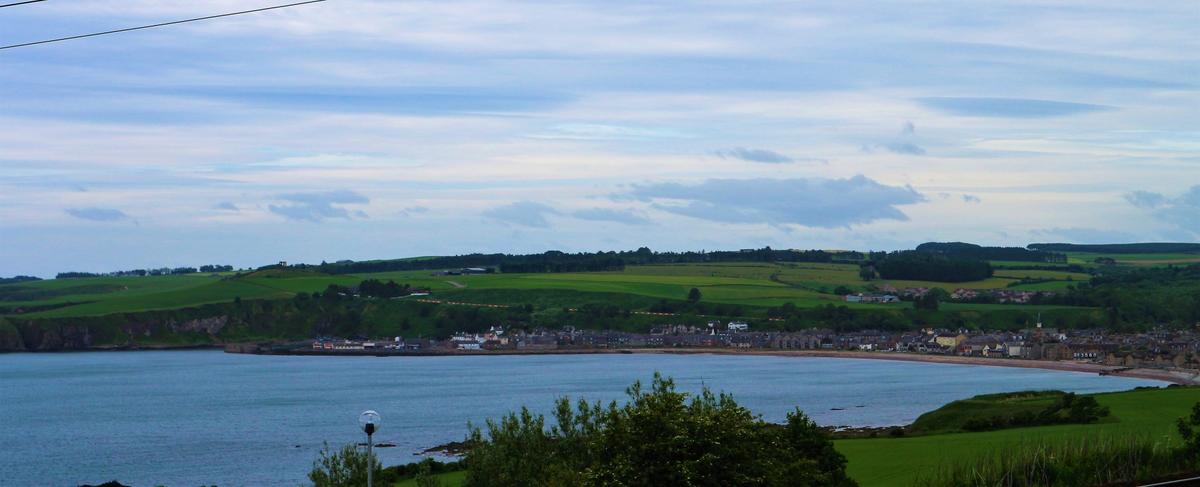 The prime spot over Stonehaven Bay offered spectacular views of the historic harbour. On the clifftops above stands Dunnottar Castle, one of Scotland's most impressive and atmospheric fortress ruins.
A year after ground was broken, Dalriada boasted eight self-catering lodges with Visit Scotland 5-star accreditation, offering visitors easy access to some of the region's greatest tourist attractions. 
It was all about the right time and the right place, as Bob explains:
"The time was right. In my 30 years of working in oil and gas, Aberdeen was busy supporting that industry. The region didn't really promote itself to tourists. But now things have changed. With significant investment in new attractions like the convention centre and the harbour, I just felt there was a real buzz about the place that I wanted our family to be part of." 
And the investment of close to £2 million is paying off. The lodges are hitting the mark for UK and Scottish holidaymakers and family groups who choose Dalriada Luxury Lodges to recreate their childhood seaside holidays… albeit in more luxurious surroundings. He is also targeting tourist groups interested in active holidays, taking in nearby biking and hiking trails as well as the local golf courses. 
It's a real family affair over at Dalriada. His daughter, Kelly, also a former oil and gas worker, is the Managing Director of the business, and his wife Gina is involved, too.
Chris Foy, Chief Executive of VisitAberdeenshire, said Dalriada was the sign of a market gearing up to meet demand:
"Visitors are attracted to Scotland by its landscapes, its heritage and by our warm welcome. With demand to experience Scotland at an all-time high, tourism businesses across our region are well poised to benefit. Innovative and high-quality accommodation like Dalriada Luxury Lodges in Stonehaven is a great example of how a business can respond to what visitors really value on their holidays."