This narrative is the story of the Aberdeen city region. Our story includes the amazing impact we've had on the world through the ages, and the things that make our city region a great place to live, work, study, visit, invest and do business in today. With exciting plans for the future, we have a new story and this resource is designed to help you to tell it.
This part of the site provides you with all the information you need to celebrate the places, programmes, successes and investments that will underpin the city region's continued global impact and reinvention. It also highlights a great quality of life, education and research strengths, leisure and tourism assets and new dynamic business sectors. All backed up by a series of facts; some serious and some a little lighter touch but all things that can start conversations about this region. 
Aberdeen? Abzolutely.
The chapters below can act as a framework for anyone to use as they talk about the city region, so feel free to use the content in its entirety or copy and paste the sections most relevant to you.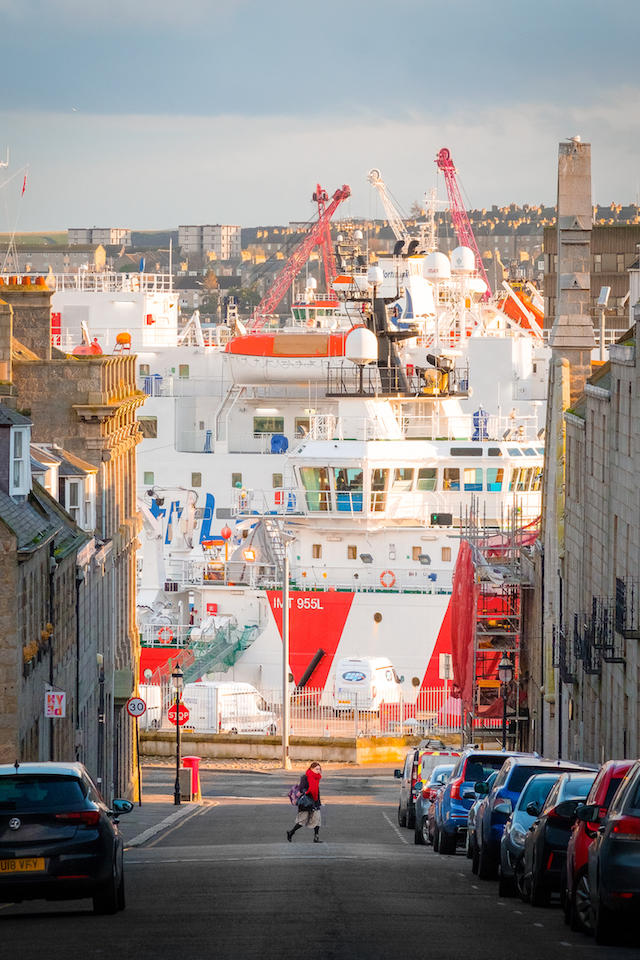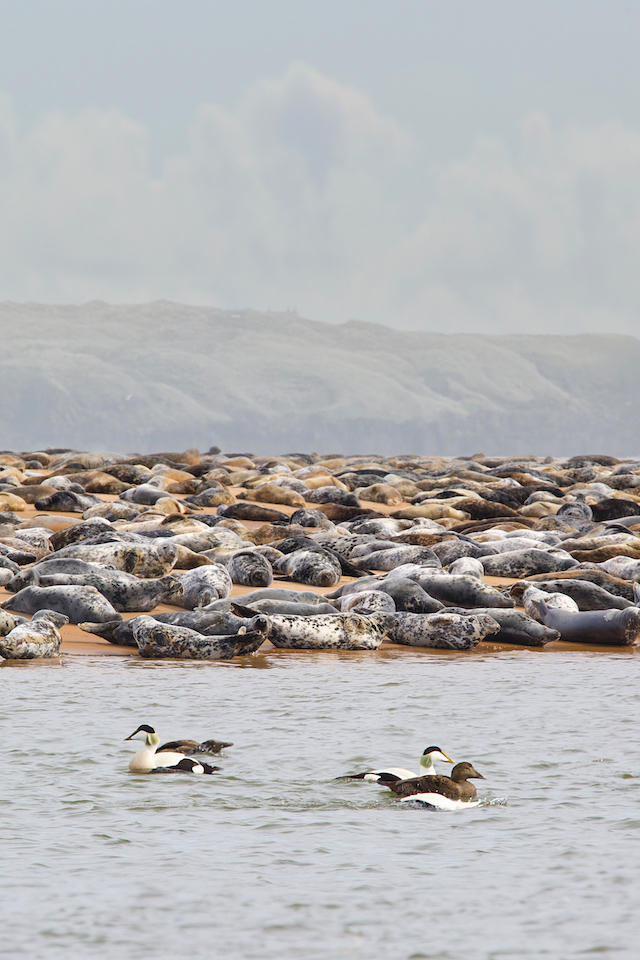 Aberdeen is a global brand. From its position high on the east coast of Scotland, Aberdeen has exerted its influence right around the planet. Our long and proud tradition of invention and discovery – from subsea technology and the discovery of insulin, to treatments for Cystic Fibrosis and even the first MRI scanner – demonstrates a fundamental element of our region's DNA, to blaze new trails and shape the future for all of humankind. We're open to the world.
We may be known as Europe's oil and gas capital, but we are so much more. Our impact is felt all around the globe. We are at the forefront of a global energy transition to a lower carbon world. We are recognised as an important centre for life sciences. Our health research is world-leading. And we are home to food and drink brands that are enjoyed right across the planet.
Our internationalism goes both ways. After centuries of global trade we have an incredibly diverse population and in any restaurant, café or the airport arrivals hall, you'll hear voices from a myriad of nations.
Aberdeen has always been enterprising. Established way back in 1136, Aberdeen Harbour Board is Britain's oldest registered company. Spin on a few hundred years to 1498 – just six years after Columbus discovered America - and one of the world's oldest transport companies, The Shore Porters Society of Aberdeen, was set up. A son of Aberdeenshire, Thomas Blake Glover, even founded the Mitsubishi Corporation and was known as the Scottish Samurai.
The fact is that, from our waterfront, we have always reached out beyond our shores. And now with a £350 million investment in our new harbour, we are reaffirming its place at the very heart of our economy.
Ours is not just an illustrious history of global influence and, more recently, leadership in the oil and gas sector. Aberdeen has moved seamlessly into scientific, engineering, digital and low carbon specialisms. The city has one of the largest concentrations of life scientists in Europe and the largest biologics cluster in the UK after Cambridge.
Perhaps there's something in Aberdeen's culture that has always made it a magnet for global innovators; the city boasts no fewer than five Nobel Prize winners. It was back in 1922 that one of these winners, biochemist John MacLeod, helped to discover insulin. And Aberdeenshire-born physician Patrick Manson made the momentous discovery that malaria is spread by mosquitoes, credited as one of the most important medical breakthroughs of its time.
That drive and dynamism continues apace, and today we have Europe's largest single-site health campus where ground breaking research into cures for contemporary diseases is being carried out.
Our city region is also globally important in the food and drink sector, home to the iconic rule breakers, BrewDog, and arguably the greatest whiskies in the world. Our menu of household brands also includes Mackies and Walkers Shortbread.
And as well as being the home of Aberdeen Angus, Europe's biggest seafood catches are landed at Peterhead and Fraserburgh. Food and drink companies in the city region export to more than 100 countries around the globe.
Aberdeen faces forward. It's a place that gets on with it. Ours is a small European city region with a big personality, punching well above its weight. We don't wait to see what others are doing and how they're doing it; we drive on with the business of innovation and don't stop when we hit the coast. We go further, faster.
Hello, world. This is Aberdeen.
Supporting facts:
Aberdeen has one of the largest concentrations of life scientists in Europe.
Aberdeenshire is a global centre for subsea technologies and expertise. In fact, 75% of the world's subsea engineering capability is based here.
Aberdeen is the centre of a UK industry that has, over 50 years, invested almost £500 billion in extracting oil and gas from the North Sea. Our skills and expertise play a vital part in recovering the 20 billion barrels remaining in the UK Continental Shelf.
Breakthrough research in Alzheimer's, Cystic Fibrosis and Irritable Bowel Syndrome is taking place here in Aberdeen.
With regular connections to over 40 international and domestic airports, Aberdeen International Airport looks after around three million passengers each year, travelling right across the world.
Aberdeen has the busiest civilian heliport in the world.
The first Scottish company to be listed on the London Stock Exchange was the City of Aberdeen Land Association, now known as CALA Homes.
Robert Thomson, from Stonehaven, was the acknowledged inventor of the fountain pen and original inventor of the pneumatic tyre.
The first ever game of water polo took place along the banks of the River Dee in Aberdeen in the 19th century.
The first written evidence of a game where the ball is passed from player to player to score goals appears in a book from Aberdeen dated 1633.
Robert Gordon University boasts students from 132 countries and has 90,000 global alumni.
George Paget Thomson was professor of natural philosophy in Aberdeen when he discovered the wave-like properties of the electron, for which he was awarded the Nobel Prize in physics in 1937.
The role of mosquitos in spreading malaria was discovered by Aberdeenshire physician Sir Patrick Manson, known as the 'Father of tropical medicine'.
Britain's oldest registered company, Aberdeen Harbour Board, was founded in 1136.
The Press & Journal is one of the oldest existing English-language newspapers in the world and remains the best-read regional daily in the UK.
Aberdonian inventor and energy pioneer Robert Davidson built the world's first known electric locomotive here in 1837.
Sir Thomas Sutherland, the founder of the Hong Kong and Shanghai Banking Corporation, now known as HSBC, was born in Aberdeen and studied at the University of Aberdeen.
With a reported 33 places, towns and cities named Aberdeen around the world, and even an Aberdeen Harbour in Hong Kong, we've left our mark on the map.
Aberdeen has UNESCO-recognised archives – the oldest and most complete collection of records of any Scottish town.
The terraces of the Houses of Parliament and the original Waterloo Bridge in London were constructed with Aberdeen granite.
Peterhead Port lands more fish than every other UK port combined and is the largest port for landing white fish in Europe. Meanwhile, Fraserburgh lands the highest amount of shellfish in the UK.
The self-seal envelope was invented by a local entrepreneur.
Whether you come from near or far, Aberdeen city region is a great place to be. Across the area there is a wealth of culture, amazing heritage, great food and drink and one of the most spectacular landscapes in the world. All this, alongside the buzz of an area that's really going places. A renaissance city, in a breathtaking region; welcome to Aberdeen.
If you visit, live, learn or work here, you'll know why Aberdeen was recently named the best Scottish city to live and work in the Demos-PwC Good Growth for Cities Index. Our quality of life is built around good value homes and top schools, but also a love of the great outdoors, wide open spaces, a passion for culture and a true sense of community.
There's always something happening. A packed events programme covers everything from contemporary art and music, to light installations and dance. Sports and outdoor pursuits are also a key feature of our downtime. There are a range of top-class events such as cycling's Tour of Britain and Premier League football at the home of Aberdeen Football Club; the only Scottish team to have won two UEFA European trophies.
Work is well underway to push the bar even higher. There's a 25-year masterplan that will see new investment create an inclusive, exciting and vibrant city centre. As part of this, more than £43 million has been invested in Aberdeen Art Gallery and Music Hall, part of our distinctive cultural offer and powerful platforms for both global talent and local artists.
A new events complex for Aberdeen, P&J Live, opened its doors in 2019. With a 15,000 capacity arena and over 48,000 square metres of multi-purpose events space, it provides the perfect canvas to attract business and leisure tourists to the area. The price tag of a third of a billion pounds, made by Aberdeen City Council, makes it the largest ever single investment in a new build facility of its kind in the UK.
Key green spaces and buildings, such as Union Terrace Gardens, Marischal Square and Provost Skene's house are being reinvented, and there are exciting plans to increase city living through new, high quality and contemporary residential developments.
Not far from the city, is the Cairngorms National Park and a stunning coastline – part of which was named one of the most iconic landscapes in the world by National Geographic. 
Aberdeenshire's incredible heritage includes more castles per acre than anywhere else in the British Isles, with the royal residence of Balmoral on our doorstep.
Our countryside offers a theatre for activities with some of the world's best golf courses, beaches, stunning walks and opportunities for skiing, climbing, watersports and cycling. 
With a climate that is warmer than the Scottish average, we have some of the longest summer days, and only half the rainfall of Miami - there's plenty of opportunity to get outdoors and explore.
It's little wonder then that tourism is a critical part of Aberdeen's present and future. Our regional tourism strategy has the bold but achievable ambition of growing visitor spend in Aberdeenshire to £1 billion per year by 2023.
And for those who choose to live here, this great quality of life is a critical factor. It's why we're a magnet for talent and for hard workers, and not simply because our economy has so many high-quality jobs on offer. The region as a whole has one of the lowest unemployment rates in Scotland.
Education is another strength and Aberdeen has a rich tradition of educational achievement, from as early as the 15th century, which continues to this day.
The University of Aberdeen, established in 1495, is one of the oldest English-speaking universities and in the top 160 in the world. It was named Scottish University of the year in 2019 in the Times and Sunday Times Good University Guide.
Meanwhile Robert Gordon University, established in 1729, is top in Scotland for employability; and Gray's is the top School of Art in the country.
These great universities support research and innovation, providing talent to support local business in energy, life sciences, architecture, engineering, medicine, health and the creative industries, all of which flourish in Aberdeen. They have produced entrepreneurs, world business leaders, Nobel prize winners and award winning scientists, writers and industrialists.
In a recent Grant Thornton index Aberdeen ranks highest out of 32 Scottish local authority areas for prosperity and in the top quartile for equality, inclusion, opportunity and sustainability. 
Aberdeenshire meanwhile was recognised in the Scottish Social Service Awards for demonstrating the very best practice in joined up health and social care provision.
If you're lucky enough to call Aberdeen home, you won't need convincing. Clean air and big skies. Great days and gorgeous nights. Doors opening and new friends to make. Nature, city and sea, all coming together as one. A place you quite simply won't want to leave.
Supporting facts:
Our coastline was named one of the 20 most iconic landscapes in the world by Natural Geographic, with 208km of unspoilt coastline and incredible beaches.
Aberdeen has the lowest crime rate of Scotland's four largest cities.
Aberdeen ranked 20th in the New York Times list of must-see global destinations in 2019, the only UK location to feature.
To see for yourself, watch the New York Times video →​
There are more castles per acre in Aberdeenshire than anywhere else in the British Isles. 
A host of festivals of international acclaim run throughout the year including the Nuart street art festival, A Taste of Grampian food festival and the Braemar Gathering.
Aberdeen is 1 degree warmer than the Scottish average and enjoys half the annual rainfall of Miami.
The University of Aberdeen has been named as Scottish University of the Year in the Times and the Sunday Times Good University Guide 2019, and is ranked in the top 160 globally.
Robert Gordon University is top in Scotland for employability and is one of only three in Scotland to have been awarded the TEF Gold teaching excellence award.
Aberdeenshire is the only place in the world where you can still pick fresh cherries in September and has the latest growing season in Europe for blueberries.
Aberdeen is a kind place. 70,500 people spend 8.7 million hours a year carrying out volunteering activities.
Aberdeen Football Club was named Best Professional Football Club in the prestigious 2019 UEFA Grassroots Awards, is the first in Scotland to be recognised for being autism-friendly and its community programme was named best in Europe in 2017.
Aberdeenshire hosts a higher concentration of stone circles and other megalithic remains than any other region in the UK. The region even boasts its own unique style of stone formation – the recumbent stone circle.
Aberdeenshire is home to four of the five highest mountains in Britain.
A purple flag confirms Aberdeen as one of Scotland's safest night time destinations.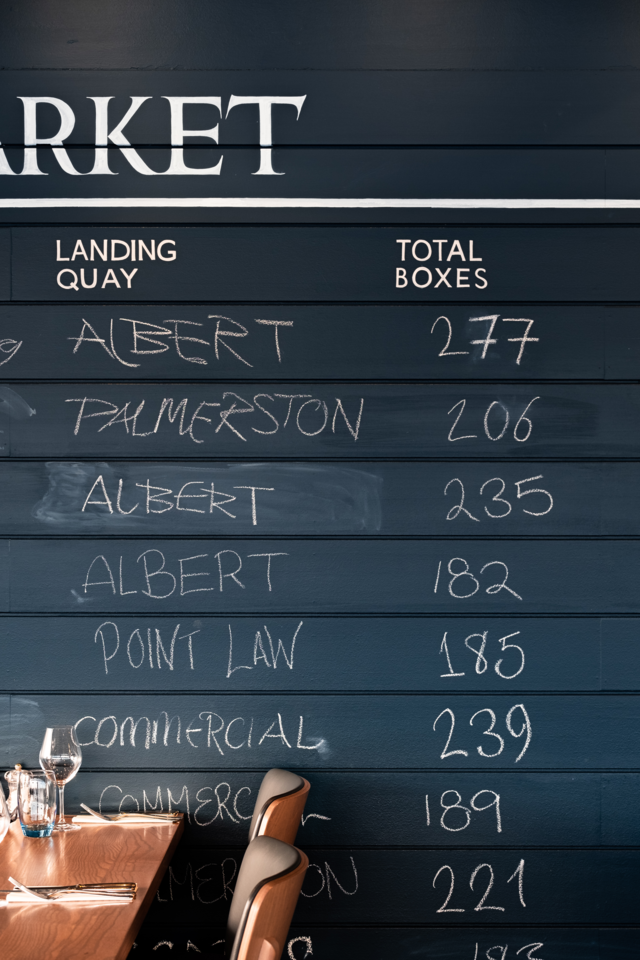 Aberdeen is a can-do place that is actively investing, at scale, in its future. Across the city and wider region, there's a pipeline of new homes, offices, infrastructure and major projects that will see more than £10 billion invested in our education, culture, growth and prosperity. Never resting on laurels, and always looking ahead, scanning the opportunity horizon. This is Aberdeen. 
As the sun breaks over the water, a bright future beckons for the Granite City.
Our bold investment programmes will create an energised, connected and revitalised region; one that offers an unparalleled experience for residents and visitors alike.
Aberdeen's investment portfolio spans dozens of major projects that will come to fruition between now and 2030, many of which are due for delivery in the immediate future.
For starters, key signature development projects are transforming the look of the city, from Marischal Square to Union Terrace Gardens, and from shopping centre expansions to a new a landmark reinvention of our Science Centre.
Getting to and around this dynamic urban environment is the next point of focus. Over £4.5 billion is being invested in transport improvements across Aberdeenshire including the recently opened western peripheral route, major rail improvements, new river crossings and a £20 million airport refurbishment programme. Ever more accessible, we're closer than you think.
There's a major £350 million harbour expansion programme too. One of the largest marine infrastructure projects in the UK for many decades, it will provide direct to quayside access for some of the largest cruise liners on the planet.
Our thriving commercial sector has seen over £200 million of recent investment in new, Grade A office space making it the ideal place to establish corporate headquarters or see your start-up grow. Aberdeen's ex-Capitol Theatre turned office scheme was recently voted the best new development of its kind outside London.
And when it comes to skills, knowledge and research, Aberdeen is enhancing its standing as a city of enterprise and innovation. We are also bringing forward world-class facilities for research, innovation, collaboration and the incubation and commercialisation of our next generation of businesses.
The innovation-led Aberdeen City Region Deal is delivering investment to catalyse growth across the region's key industry sectors. This partnership between Aberdeen City Council and Aberdeenshire Council, Opportunity North East and the UK and Scottish Governments, is delivering more than £750 million worth of investment in transport projects, sector innovation hubs and other initiatives, adding up to a major investment in the region's economic future.
The deal includes our Oil and Gas Technology Centre, the Bio Hub for life sciences, the Food Hub for food and drink manufacturing, and digital infrastructure. All of these will reinforce our position as a thriving centre for global science, energy and technology.
A £1.5 million investment has also been made to create the ONE Tech Hub for digital and entrepreneurship activity in Aberdeen city centre.
Our region offers a great environment to live and raise a family, and investments are being made there, too.
Plans are well underway for new schools, healthcare facilities and quality housing including new town developments at Countesswells, Chapelton of Elsick and Blackdog.
And it's all accompanied by an investment in new digital infrastructure, which will make Aberdeen Scotland's first gigabit city by 2021 and one of the best-connected cities on the planet, benefitting residents and businesses alike.
Aberdeen has the pride, passion and a relentless desire to progress, improve and adapt for the future. It's also underpinning that pride and passion with the money and resources needed to make that future happen.
It's already a great place to live, work, study, visit, invest and do business but one which continues to invest heavily in delivering the infrastructure, regeneration and cultural activity to create a truly 21st century environment, right here, right now.
Supporting facts:
In the UK attractiveness survey by EY, Aberdeen scores 8th in terms of foreign direct investment performance.
Overall there's currently an £10 billion plus investment pipeline for the city region.
The new multi-million-pound events complex, P&J Live, represents the single biggest investment in entertainment, conferencing and exhibition facilities in the UK. The investment was made by Aberdeen City Council. 
Best location in the UK to start a business, boasting the best five-year survival rate for new companies.
More than £43 million has been invested to rejuvenate and reinvent Aberdeen's major cultural venues: Aberdeen Art Gallery and Music Hall.
The Capitol has been voted the best new office development outside central London.
Aberdeen is the first city in Scotland to be awarded a top-level credit rating from Moody's financial services company.
Aberdeen enjoys the highest density of private sector employment in all of Scotland.
Aberdeen city has the highest GVA per head in Scotland and is surpassed only by London in the UK. It stands 44% higher than the Scottish average.
Residents of Aberdeen enjoy the highest level of disposable household income per head in Scotland. In Aberdeenshire, it is the third highest.
Aberdeen Harbour is Scotland's largest 'Trust' Port and is embarking on a £350 million expansion.
£50 million is being invested in Aberdeen FC's new football and community facilities.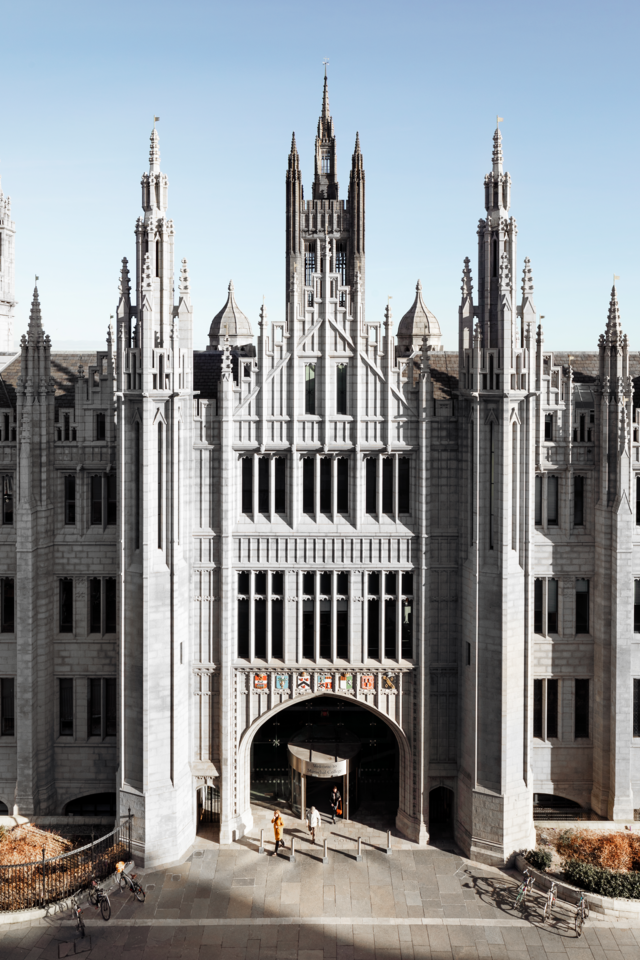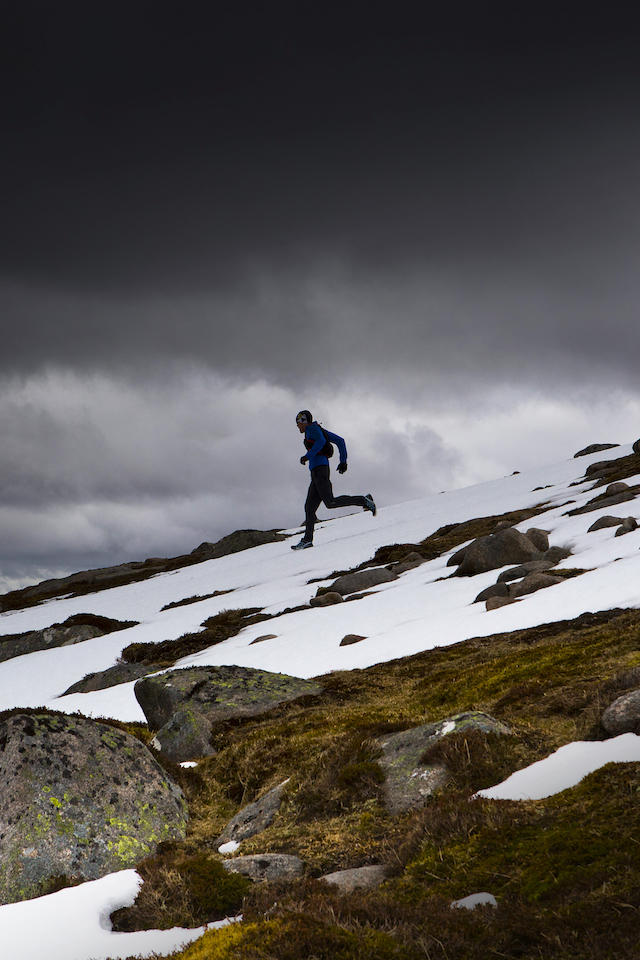 Aberdeen is known worldwide as a place that's entrepreneurial, dynamic and innovative; somewhere that likes to get things done. Having been a global leader in the oil and gas sector for over half a century, it is now building on that incredible base of skills and research strengths to see other areas of industry flourish and grow. From renewables and low carbon to life sciences, hospitality, food and drink or digital, the Aberdeen city region has a plan for future prosperity.
The future economy of the area will not be one that rises or falls on the price of a barrel; other sectors of our economy are flourishing.
No longer just an oil and gas capital, we are becoming a world class all-energy hub utilising the expertise, transferable skills and supply chain in the region; leading us towards a low carbon economy and at the forefront of hydrogen technology in Europe.
An emerging symbol of this great transition is the world's first floating windfarm by Equinor, off the north-east coast. And in Aberdeen Bay, Vattenfall's offshore wind test and research centre will help establish which way the wind is blowing for this exciting energy source.
These renewable innovations sit alongside NorthConnect, a £1.5 billion project providing an electricity link between Scotland and Norway to increase the use of renewable power. In addition, the UK and Scottish Governments have committed funding to develop a world-leading carbon capture and storage project based at Peterhead.
For oil and gas the story's far from over. There are up to 20 billion barrels still to be recovered from the North Sea with a potential £920 billion prize for the UK economy, and with much of the activity focused on Aberdeen.
There's also the new Oil and Gas Technology Centre. A £354 million global technology hub, it's a melting pot of industry-led research and knowledge, developing innovative projects to unlock the remaining potential of the North Sea and to connect Scottish and UK technology developers to wider global opportunities.
Added to this is the new National Decommissioning Centre in Newburgh, a £38 million partnership between the Oil and Gas Technology Centre and the University of Aberdeen, which aims to position Scotland as the global leader in research and development in the decommissioning of existing oil fields.
Aberdeen isn't one to rest on its laurels. Its economic strategy will see it build on its wider strengths and put renewed efforts into buoyant sectors such as health, tourism and food and drink.
Our dynamic enterprise base makes us one of the UK's biggest exporting regions and we're a business-friendly city. Around a quarter of Scotland's top 100 businesses are already headquartered in the area and it was recently rated as the best place in Britain to start a new business, boasting the best five-year survival rate for new companies.
A thirst for knowledge and a passion for science and engineering has underpinned our city region's industry for decades; and we know that Aberdeen's two highly successful universities are key to its continued prosperity.
We file more patents per capita than anywhere else in Scotland and are in the UK top five. Ours is a highly talented workforce, with over 50% educated to degree level or over - the fourth highest in the UK.
The renaissance of our towns and city centre will continue to secure business success, giving creative, young and talented graduates an even stronger reason to stay.
And, supported by millions of pounds of investment in thousands of new hotel rooms, it has never been more affordable to visit us. 
Aberdeen means business and has a vibrant economic future ahead. Built on talent, underpinned by new infrastructure and powered by science and innovation, this is the new Aberdeen, the granite heart of a renaissance region.
Supporting facts:
A £354 million global technology hub for the energy sector.
Around a quarter of Scotland's top 100 businesses are headquartered or host major operations in the region, including Balmoral Group, Chivas Brothers, Enquest, FirstGroup, Standard Life Aberdeen and Wood.
One of the largest concentrations of life scientists in Europe.
Over a quarter of all Scotland's food and drink exports are from our city region.
Over 50% of the workforce in the area educated to degree level – fourth highest in the UK.
The region is one of the most active economies in the UK. GVA per head in Aberdeen and Aberdeenshire is significantly higher than the Scottish average and productivity is the second highest in the UK, surpassed only by London.
Aberdeen was the first local authority in the UK to achieve a credit rating. The oversubscribed bond issue raised £370 million, powering much of the investment happening now in the city.
Equinor has launched world's first floating wind farm, off Peterhead.
The Aberdeen Hydrogen Bus Project is informing the growth and development of hydrogen technology locally, nationally and internationally.
On track to become Scotland's first Gigabit city by 2021.