Nick Waight, Managing Director of the complex explains:
"It represents the single biggest investment in entertainment, conferencing and exhibition facilities in the UK. The size and scale of it means it will attract shows and conferences that would never have been able come to Aberdeen before."
Shows already confirmed for P&J Live include Michael Bublé and music legend Elton John, who will perform his Farewell Yellow Brick Road tour over two nights in Aberdeen in 2020; and when Gerry Cinnamon takes to the stage, he'll be watched by the largest crowd at an indoor event in Scotland. 
And the very first event was the biennial SPE Offshore Europe, a major event for the North Sea oil and gas industry. Previously held at the Aberdeen Exhibition and Conference Centre (AECC), P&J Live will be able to bring much more to the north east of Scotland and accommodate more of these iconic events.
"Dundee has the V&A but they haven't got something like this. Whether it's Disney on Ice or artists accustomed to selling out stadiums around the globe, Aberdeen now has the right venue to attract them. We reckon there are 750,000 people within a 90-minute drive time of Aberdeen who will benefit from this exciting and iconic venue. We have everything under one roof – entertainment, exhibition and conferencing alongside a high-end restaurant, VIP areas and hotel facilities. All this without having to leave the venue, which is pretty unique. It is something very much for the people of the region. This is a real viable alternative for those who would otherwise have to travel three hours to see amazing performances."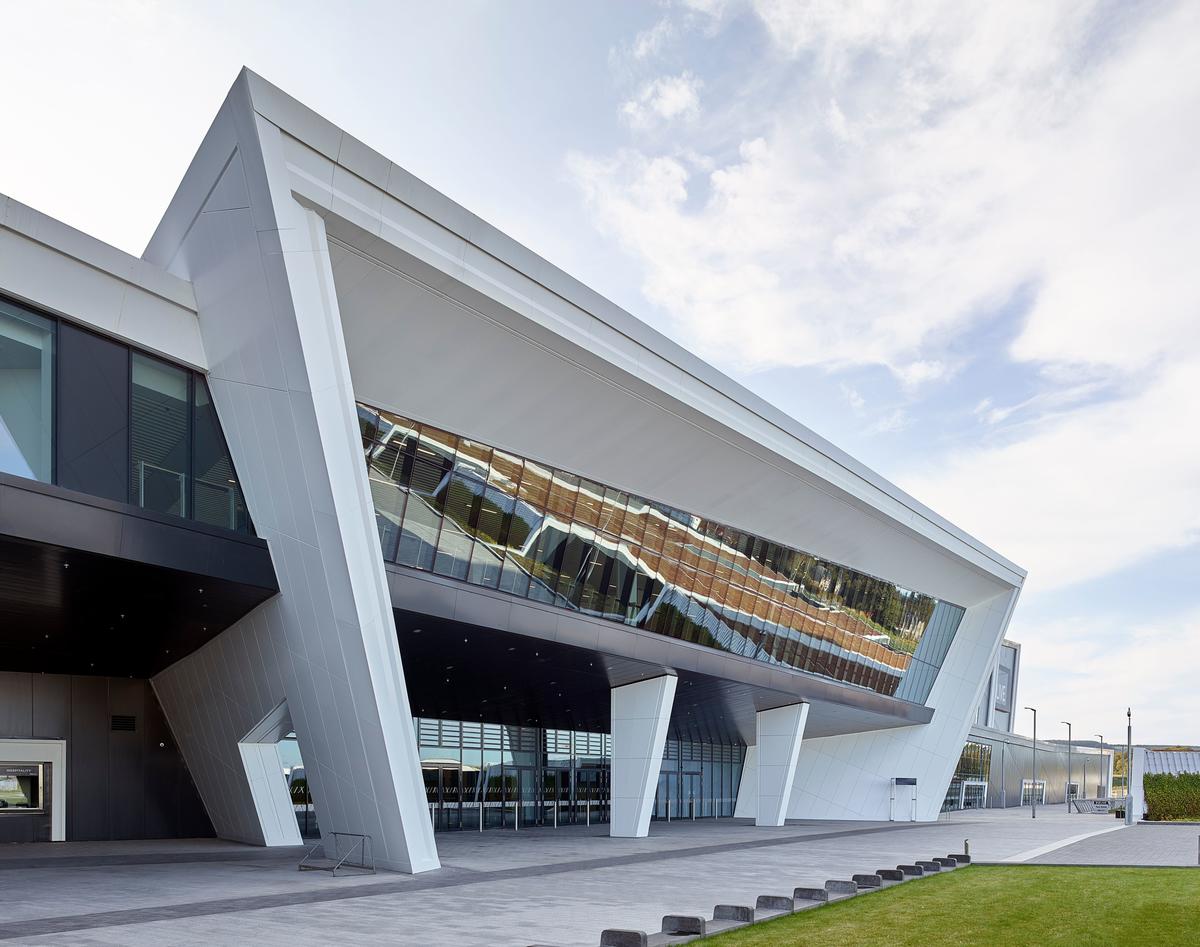 Boasting 48,000 sqm, P&J Live has the capacity to support meetings of national and international bodies and associations, attracted by our economic and academic strengths in energy as well as food and drink, life sciences, data and digital technology. 
And P&J Live takes the region's focus on energy of the future to its heart. The site is powered by an innovative hydrogen fuel cell plant, which can also be used to charge hydrogen-fuelled cars available to conference organisers. 
"Sustainability is increasingly important to everyone, be it conference organisers or global rock stars. Aberdeen is increasingly focused on delivering sustainable energy solutions and so is P&J Live."
As a result, the venue will also have the lowest environmental impact of any such facility in the UK.