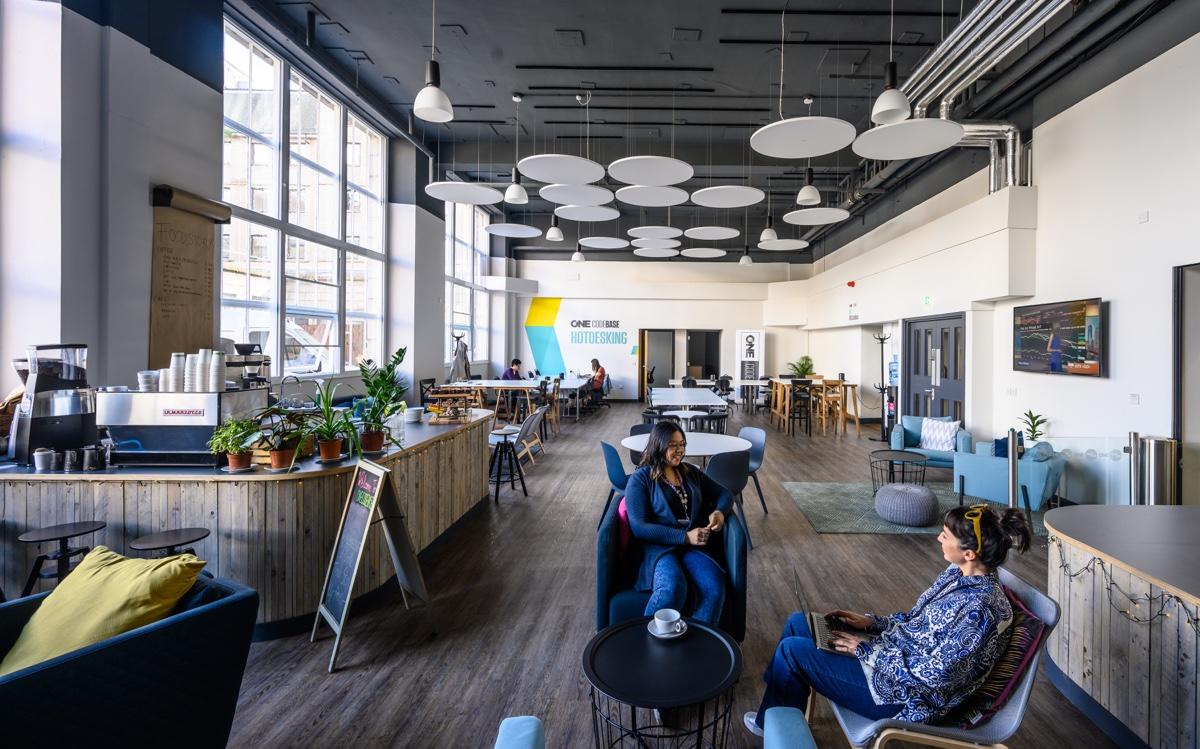 The first day ONE Codebase in Aberdeen opened its doors, Deepminer moved in. The start-up company, which has built a specialist search engine aimed at business users, decided to base themselves in Aberdeen to be one of the first tenants of ONE CodeBase. Its founders thought it was a great opportunity to get in on the ground floor of something exciting for the city – the newly established heart of the digital ecosystem in the North East of Scotland.
"They have quite strict entry criteria, which is good," said Duncan Hart, co-founder of Deepminer. "You want to work beside like-minded companies."
Deepminer has grown quickly since being started by Hart and Aine Ui Ghiollagain, the company's chief technology officer, two years ago. It now employs eight people at its ONE Codebase office.
"We have global ambitions. That is why we chose to come in to ONE Codebase," said Hart. "Also I am from Aberdeen and I want the city to make its mark in this changing world. We thought it was a great opportunity to get in at the ground floor and be part of that change."
Within its first few months of operation, ONE Codebase was creating a buzz. Its programme of informational, inspirational meet-ups and more social 'server down' events give focus to a growing community of developers, data scientists and entrepreneurs. It has attracted the likes of the Barclays Eagle Lab, which offers residents access to tools for digital fabrication, 3D printing and laser cutting. It also boasts its own entrepreneur in residence, the highly successful business builder and mentor, Bob Keiller.
ONE Codebase is the result of an investment collaboration: Opportunity North East (ONE) is the region's private-sector led economic development agency and Codebase is the highly successful and fast growing incubator hub for some of Scotland's most successful digital companies. The stakes are high. Residents of Codebase operations in Scotland have raised around $550 million from investors since 2014. Meanwhile ONE has invested £1.5 million in the Tech Hub in Aberdeen's bustling Schoolhill area, to support its resident entrepreneurs' digital ambitions.
Like other Codebase operations, the ONE Tech Hub offers space and facilities for thinkers and coders of all shapes and sizes. It has 30 hotdesks available on a drop-in basis, 18 co-working seats, 12 offices and a café alongside break out spaces, pitch pods and noise baffling mentor spaces.
Jared Owen, the director of digital and entrepreneurship for ONE, notes that the ONE Tech Hub is the organisation's biggest single investment in the city to date.
"That is how important digital and technology is," he said. "It goes across all our sectors – there is digital and tech required in agriculture, food and drink, life sciences. The One Tech Hub is a multi-user platform to bring all the elements together to ensure companies can engage, collaborate and succeed.
"We have an aim to grow anywhere between 10 to 20 digitally-focused organisations in the North East, to over £20 million by 2027. But success will be measured by the help we provide those start-ups, how we connect them, how we support them and how we mentor them."